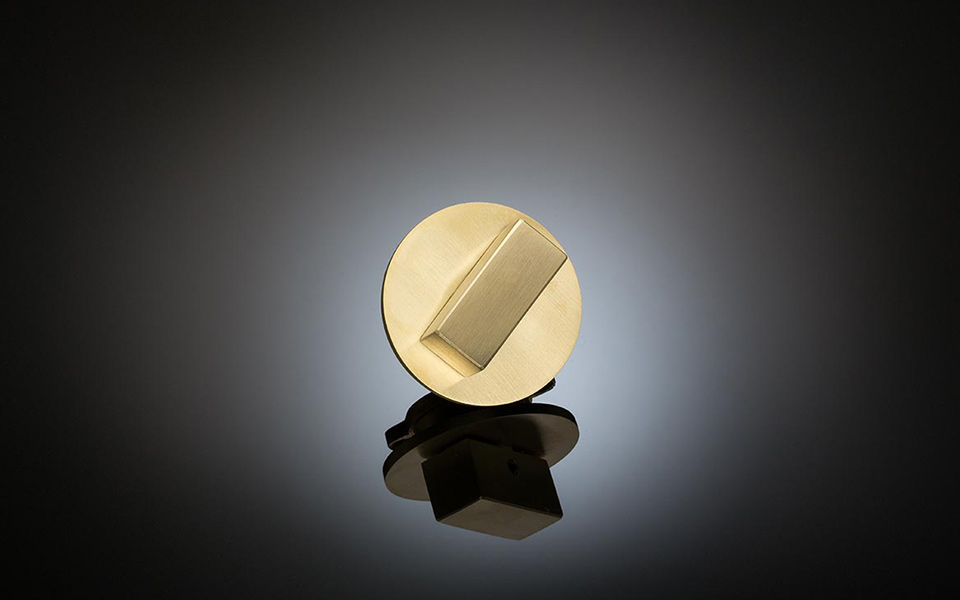 Architects Patrick and Claudia Lynch originally designed this bathroom turn for the bathroom doors at the Kings Gate residential development in London's Victoria (hence the name). The not-quite-square section is satisfying to hold. The original was cast in solid white bronze and hand-polished. However, like all izé luxury door hardware, the Vicky bathroom turn is available in the full range of izé materials.
Check your wish list
0
Length : 35mm
Width : 15 mm
Projection : 17 mm
Rose diameter : 50 mm
Finish : Available in all izé finishes.
Related products