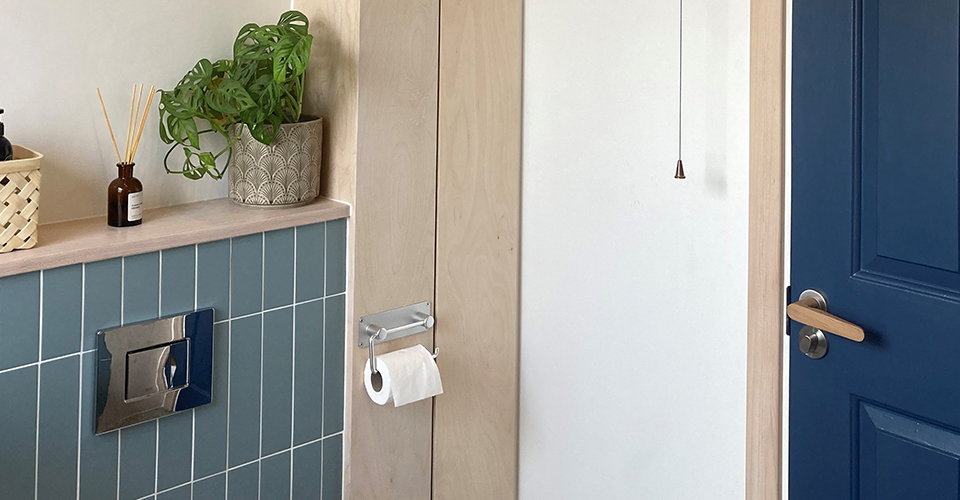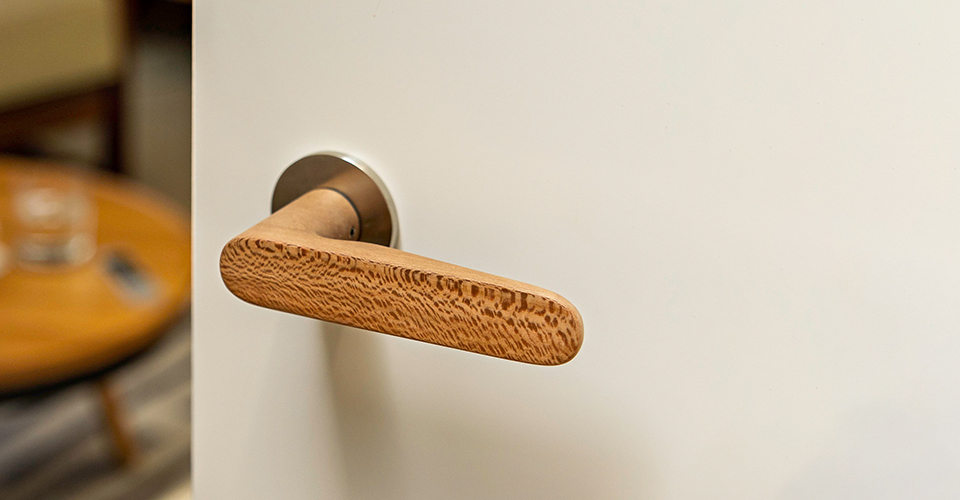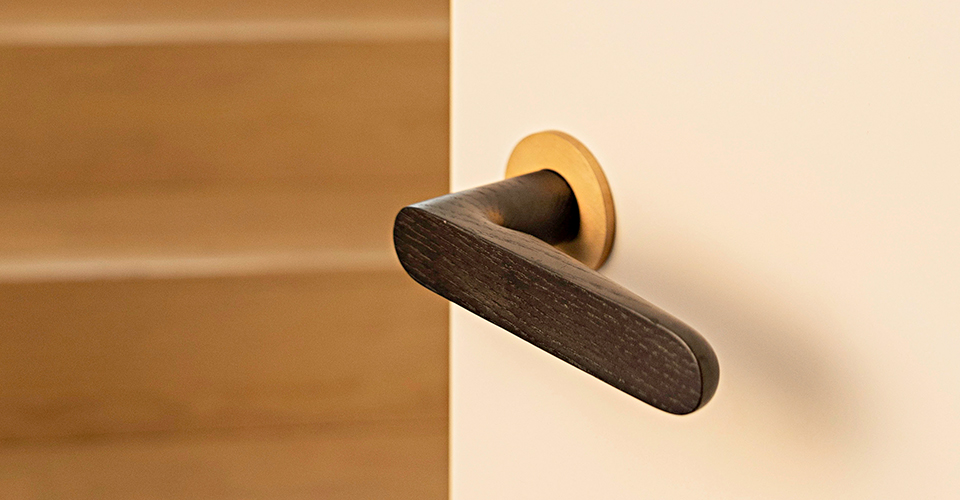 Private Residential Home in Hackney
Adrian Weidmann
An industrial designer with a Swiss engineering background, Adrian Weidmann founded his own self-titled studio in 2019, where designs for furniture and everyday products are created using pragmatic forms, environmental material choices and longevity through cultural integrity. His aim is to improve our lives with everyday objects, being particularly interested in creating new architectural fittings by repurposing elements that are removed from buildings during their modernisation, extension, or renovation.
In recent years, Weidmann studied timber hands-on through carving and turning. The minimal and ergonomic design of the new handle set for izé, machined from locally sourced, FSC certified hardwoods, is the natural continuation of these works. His considered designs not only impress his patrons, but the collaborative development of his sustainable wooden range with izé is equally remarkable and forward-thinking. Driven by a desire to design a low-carbon alternative to standard metal hardware, and inspired by the warmth and tactility of timber, Weidmann crafted the initial prototypes by hand from a piece of oak offcut timber. He later designed accompanying bathroom door turns.
Weidmann's timber handles are made from one of the most sustainable and renewable materials that can be used; trees absorb carbon dioxide as they grow and this remains trapped until the end of the product's life. These lever handles make use of the 5 R's of Sustainability: Reducing, Reusing, Refurbishing, Repairing and Recycling - supporting material circularity.
This subtly designed wooden lever handle is flat on one side and curved on the other, comfortably slotting into your palm as it envelops the handle. The curvature of the handle brings the grain to life; it has a circular section where it meets the polished brass rose, the graining leading into and contrasting superbly with the polished or satin metal. The handle is available in three timbers: oiled London plane, oak and maple, including the option for a black stained and dark ebonised finish, all naturally patinated and oiled. The roses are also available in all izé finishes in the range.