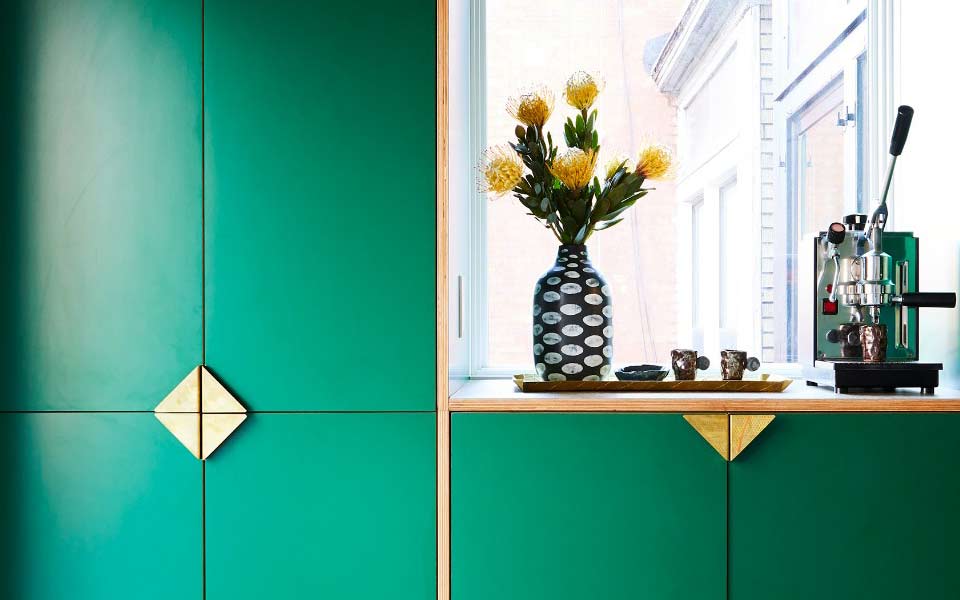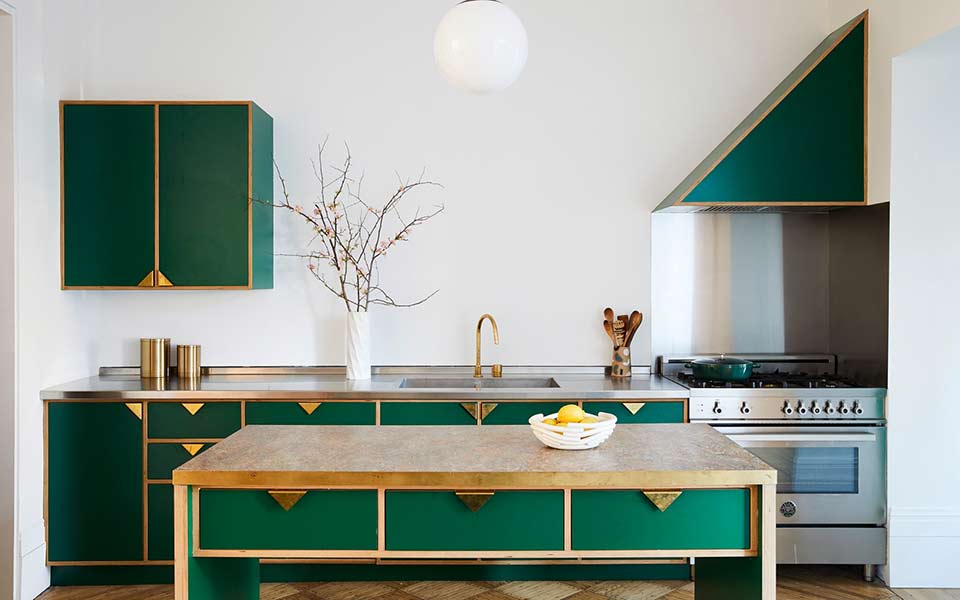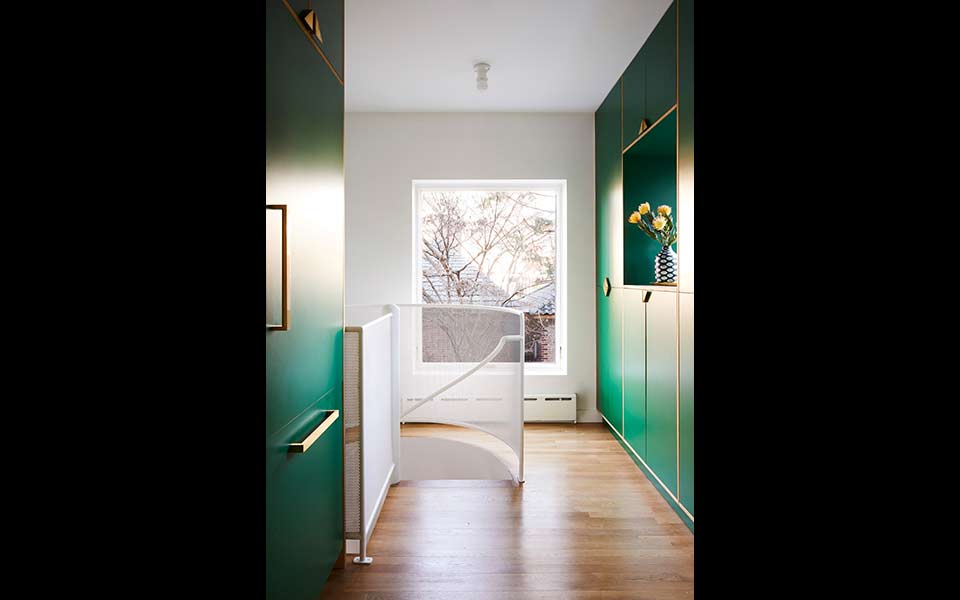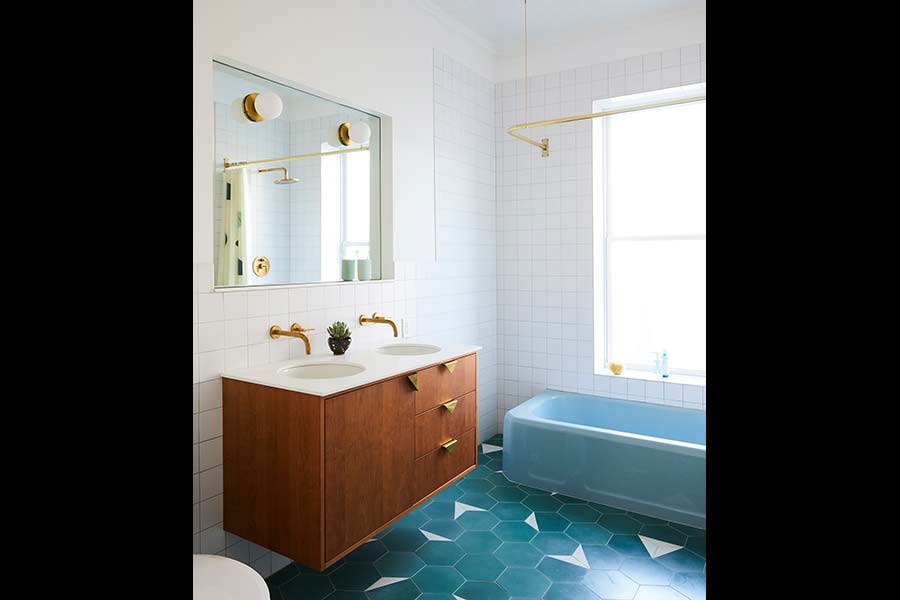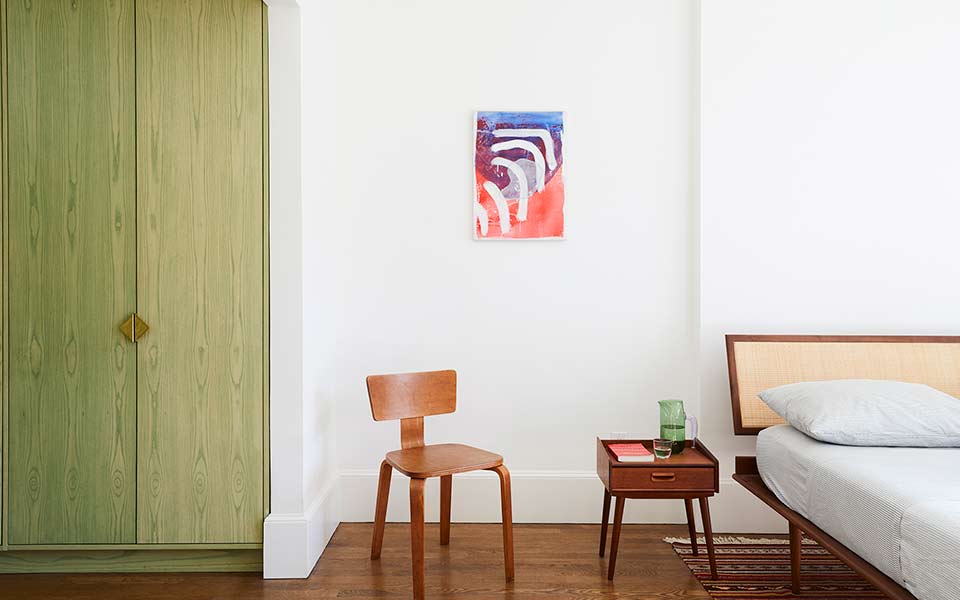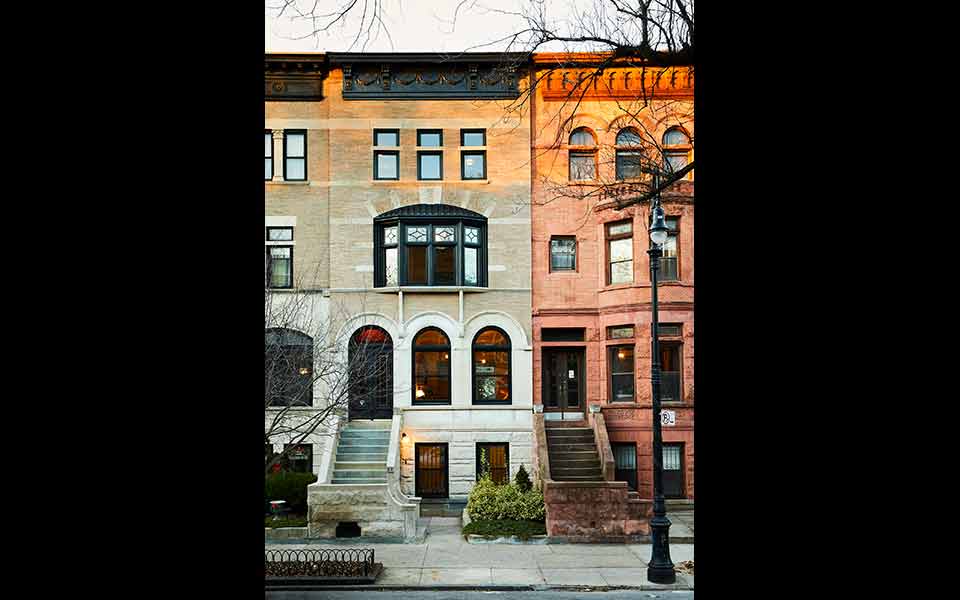 Prospect Lefferts Townhouse
GRT Architects
When renovating a four-storey townhouse in the Prospect Lefferts Garden Historical District of Brooklyn, New York, GRT Architects took a graduated approach to preserved and new elements. In the kitchen, the architect chose a strong emerald colour for the faces of the units, and then designed distinctive triangular brass pulls.
It went on to use these pulls throughout the building, on other storage units of the same colour and also on wardrobes that have wooden doors with a lighter green wash. Simple pull handles on doors are in a complementary style.
The project was nominated for a 2020 Dwell Design Award in the kitchens category.
Photography: Nicole Franzen