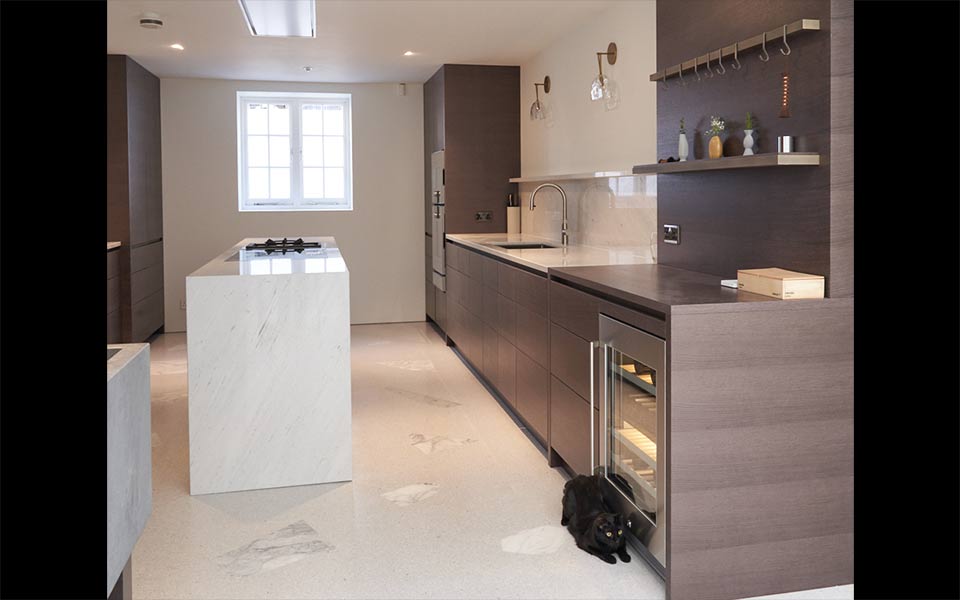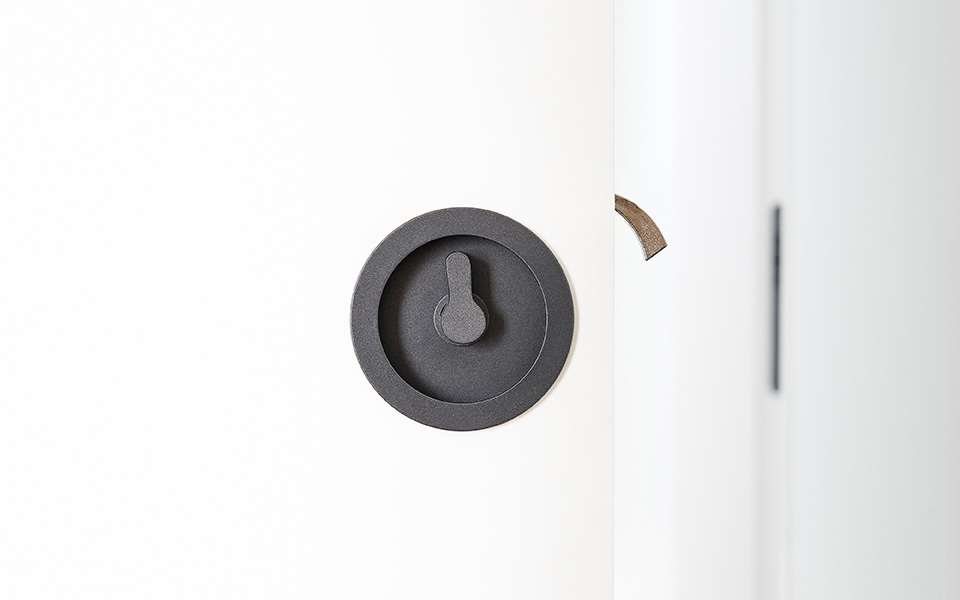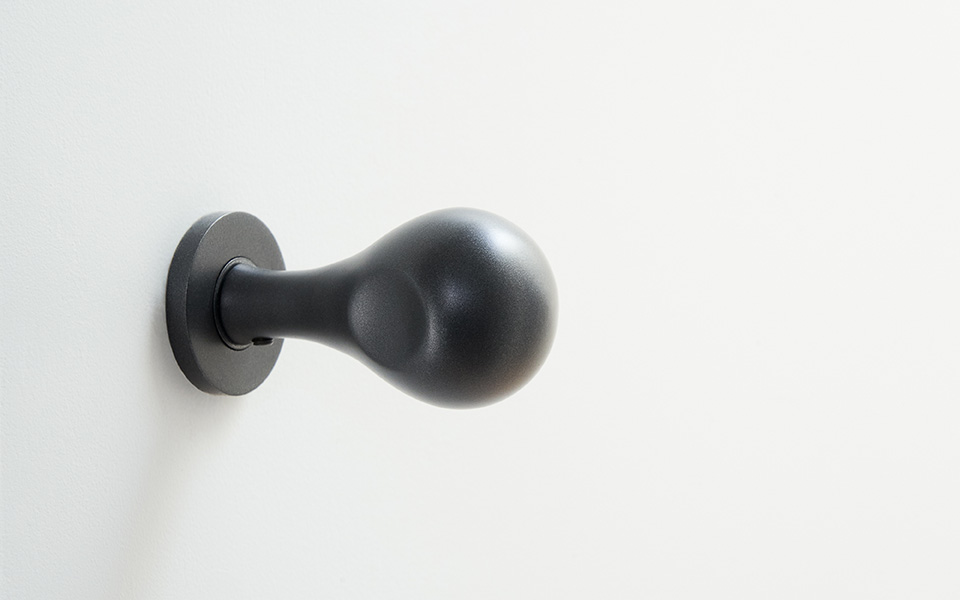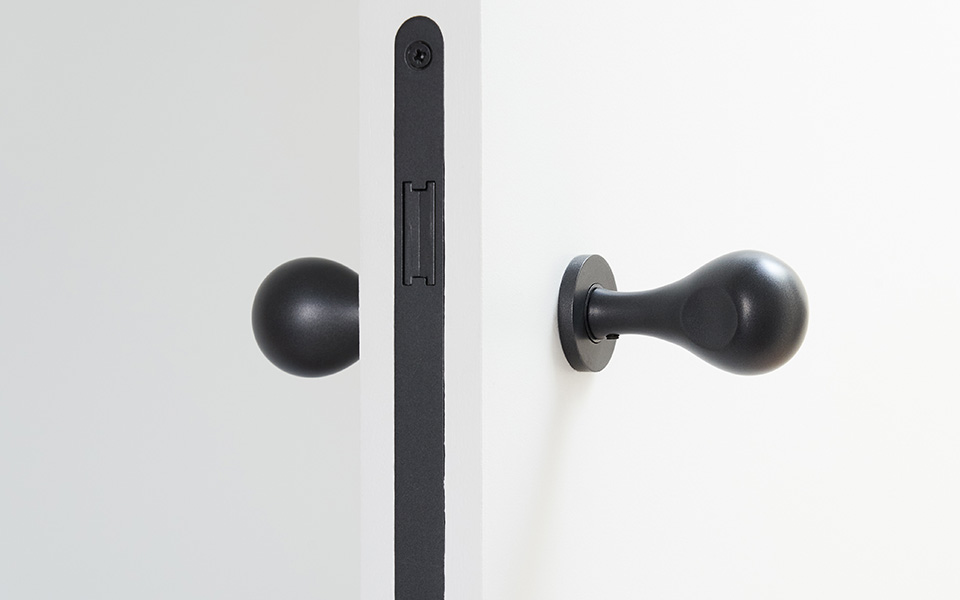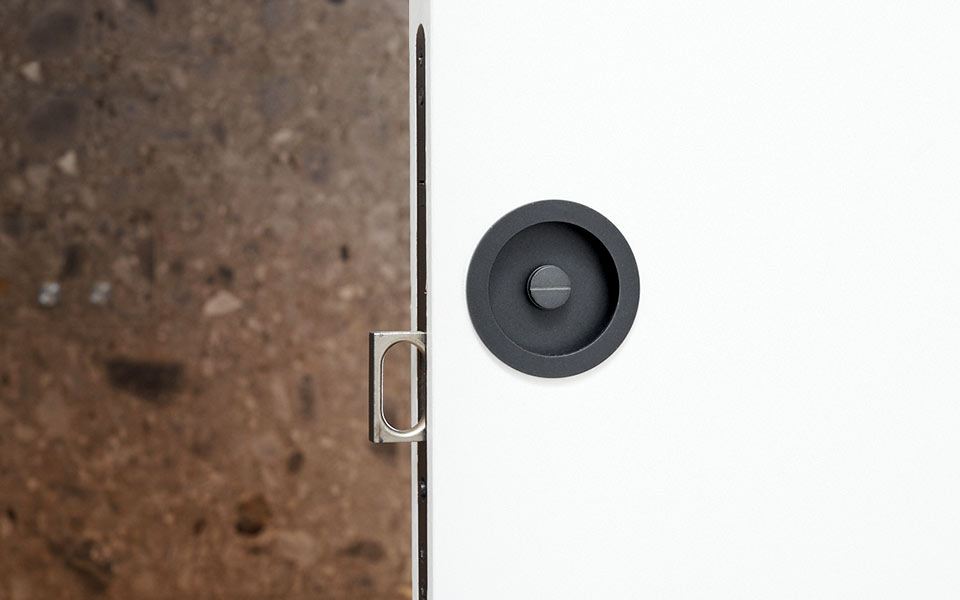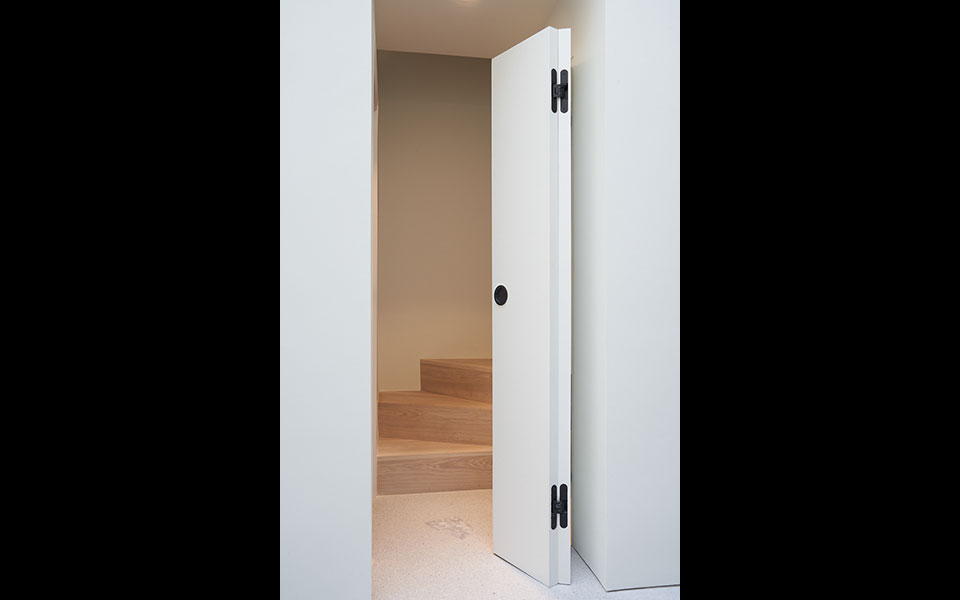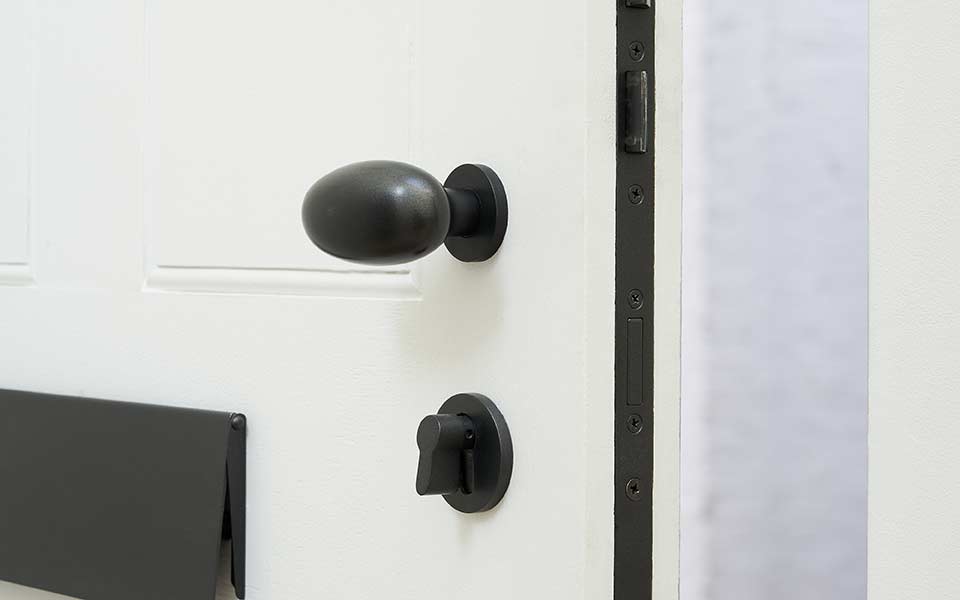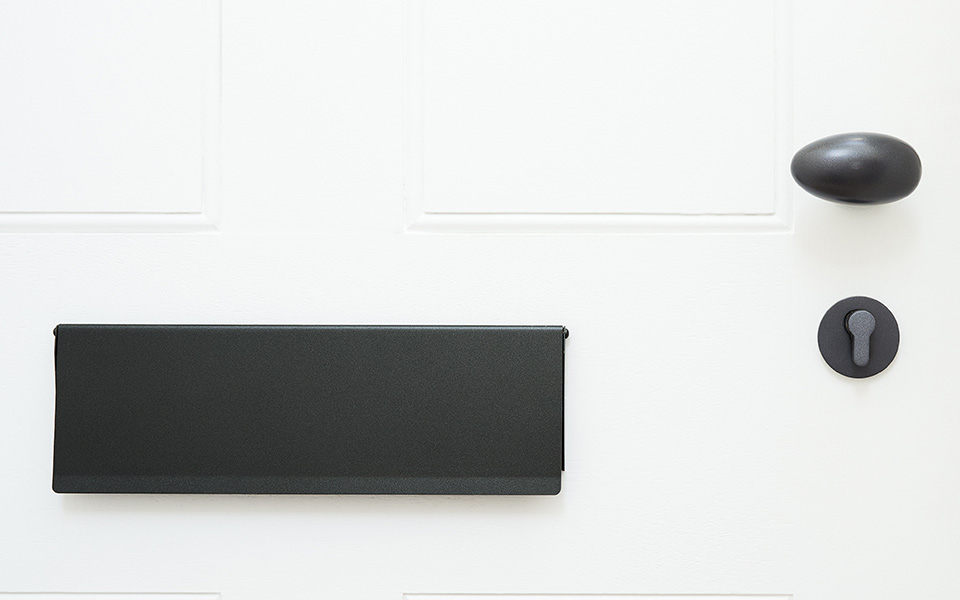 Kinnerton Street
Well St Studio
This house on a quiet back street in Knightsbridge has been entirely re-ordered by Well St Studio through two main moves. The main stair, which previously occupied too much space, moved into an existing rear extension. By removing an unsympathetic conservatory extension, the architect was able to lower the floor of the basement and create a new double-height space, bringing more light into the house. Internally, the client worked with the architect to select a light and fairly minimal palette of materials for the transformed interior.
Ironmonger from izé complemented this appearance, with elegant but understated elements designed by 6a Architects. This included knobs with their signature thumb recess and round flush pulls. On the front door there is an asymmetric ovoid knob designed by the same practice, as well as a multipoint lock, door viewer, letter plate and tidy. The impression, for visitors arriving at the house, is of exactly the kind of timeless high-quality design that is seen throughout the interior.
Ironmongery - 6AK01 knobs, ize round flush pulls 6AT01 Entrance door ironmongery – multipoint lock, 6AK05, 6AK06, door viewer, letter plate and tidy
Contractor - Brac Contracts Ltd.
Photo: Bertie Oakes