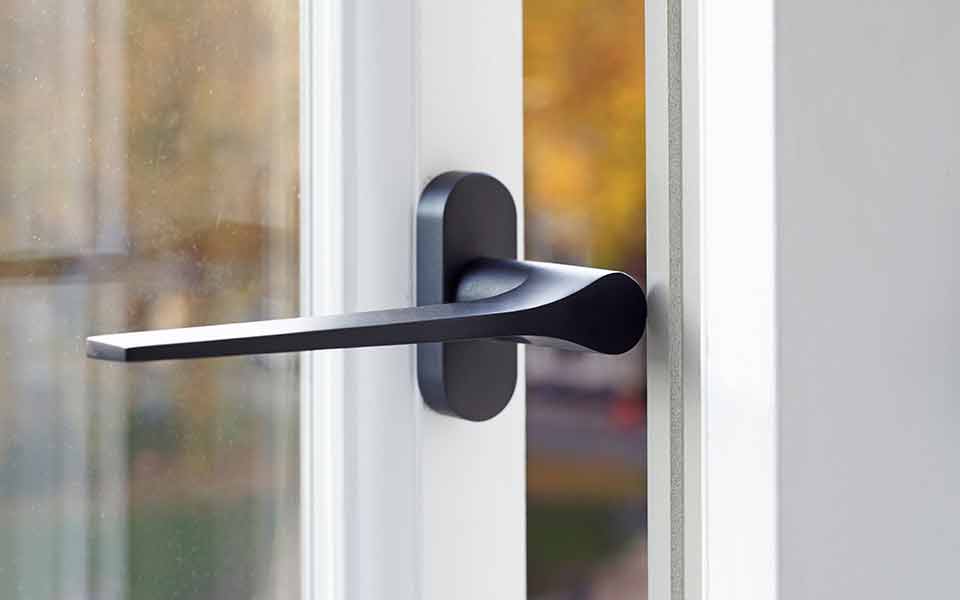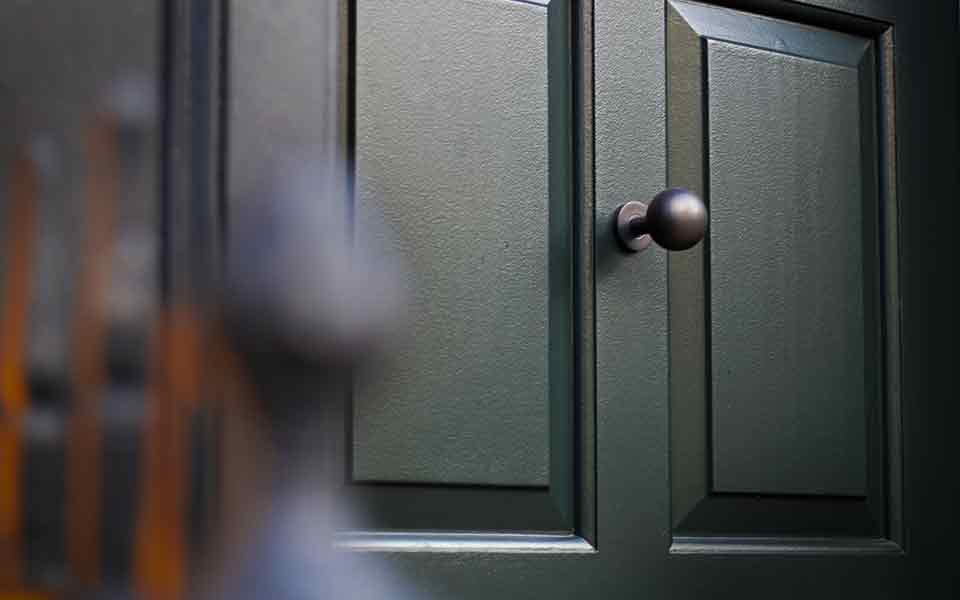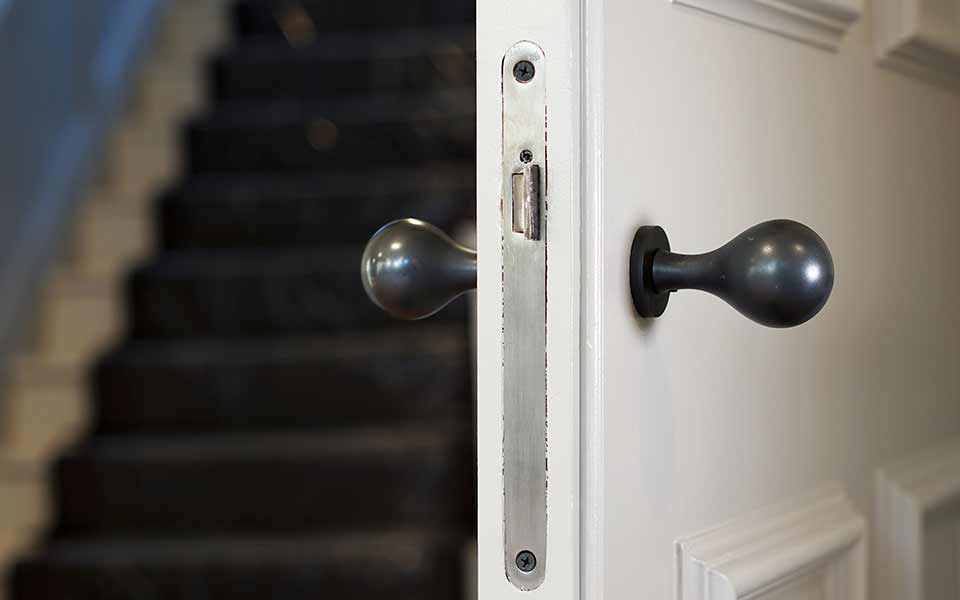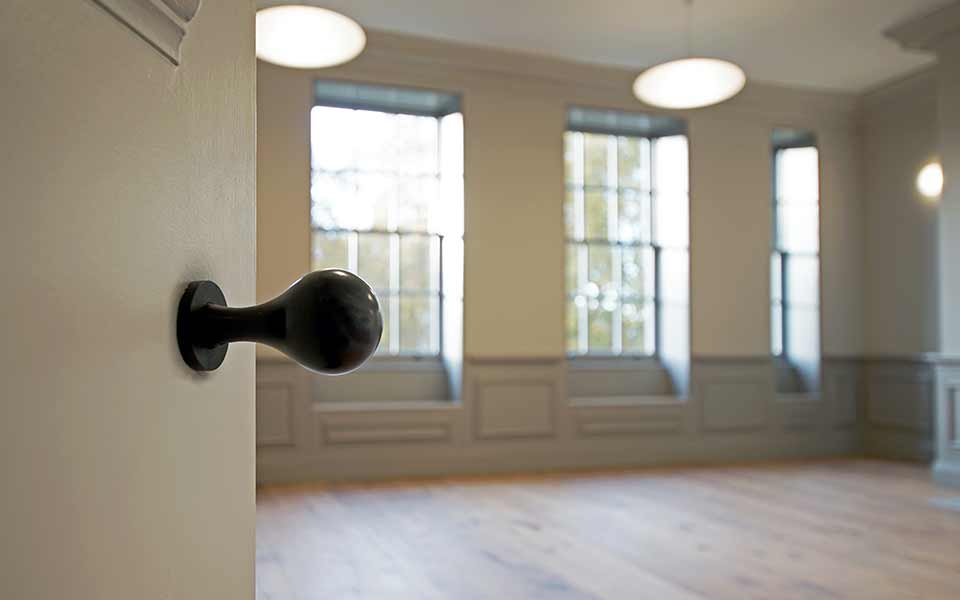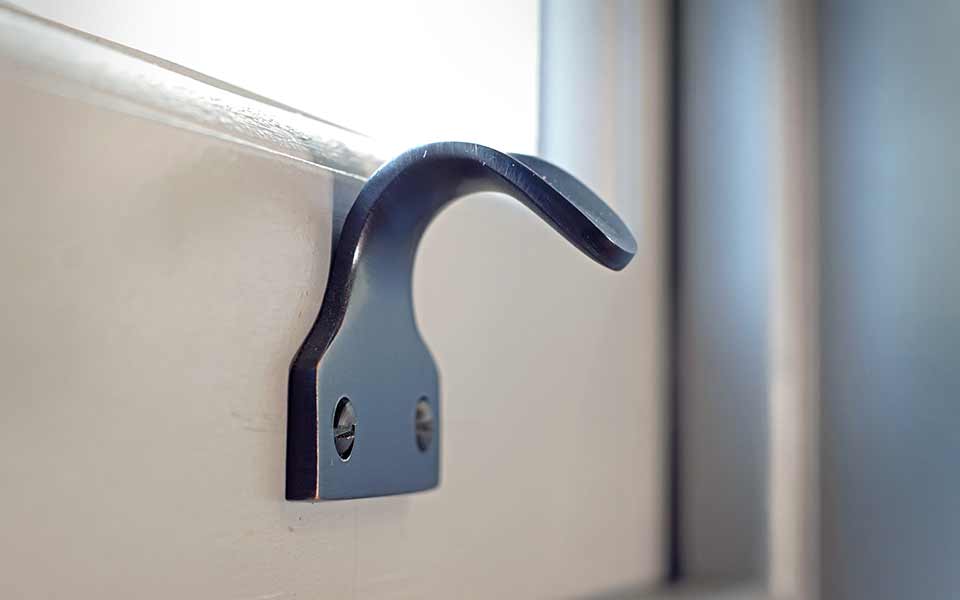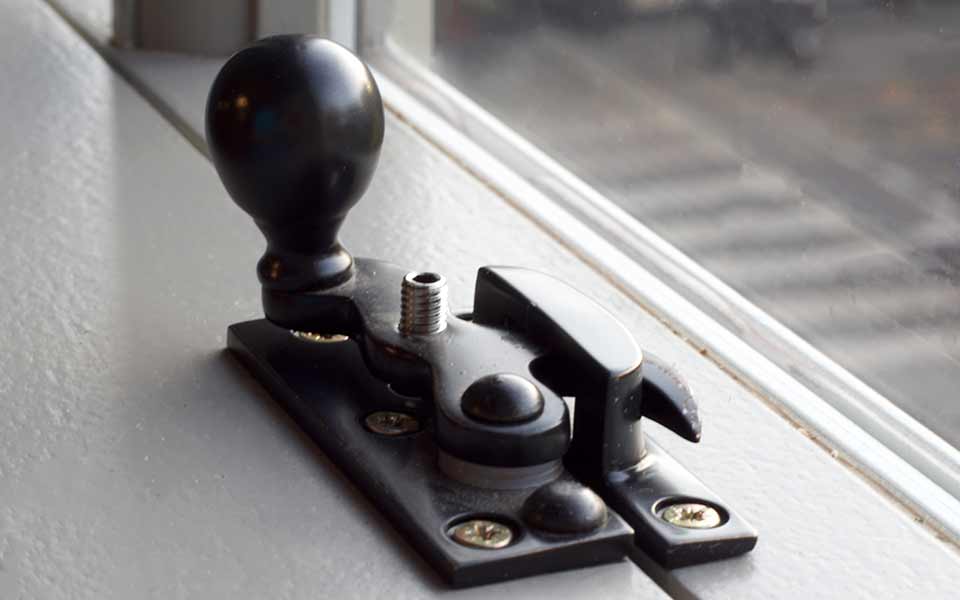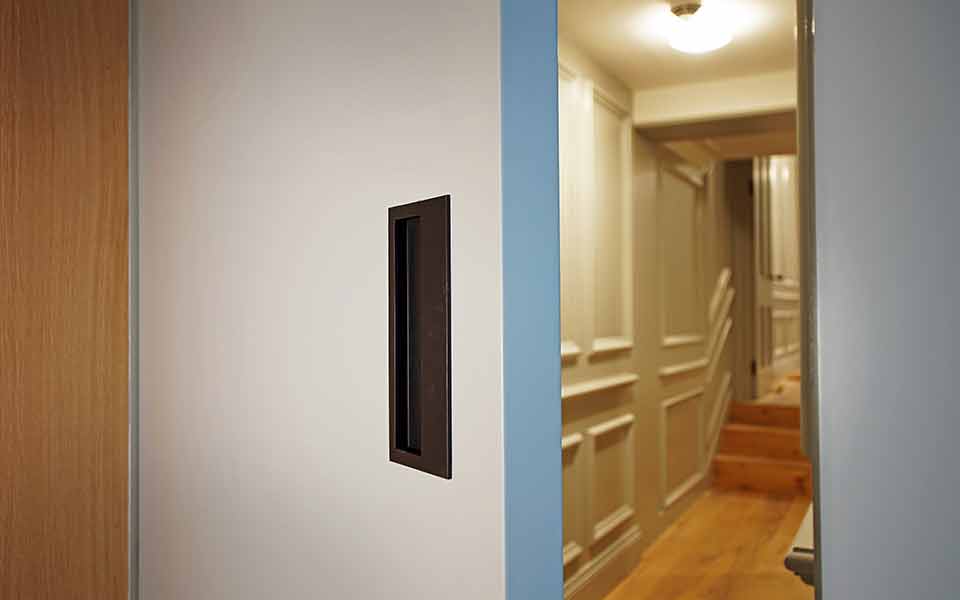 5 Charterhouse Square
Gibson Thornley Architects
Architect Gibson Thornley has restored a Grade II listed Georgian house and turned it into a contemporary office. The project includes a number of innovative ironmongery solutions as well as some of izé's classic ironmongery designs.
Original rooms were repaired and refurbished to reinstate the proper hierarchy of the building, which had been eroded over its 300-year history. A modern rear extension provides well-equipped conference facilities, enabling the ground and lower-ground suite of rooms to support the needs of a contemporary office building. The elegantly proportioned spaces contained within the original building are supplemented by contemporary shower and WC facilities at lower ground level. Within this building, izé has supplied its new multipoint lock, which makes it possible to have a lock at shoulder level on the outside of a traditional door, and a lever on the inside on the central stile, operating the same lock. First pioneered on an Aukett Swanke building at Trinity Square, at Charterhouse Square the lock has been integrated with the access control system.
Other innovations include lockable window handles that izé designed to be in keeping with its classic and popular Gio Ponti lever handles, used on the project. At Charterhouse Square the window handles have a bespoke backplate and turn. David Adjaye's elegant pull handles were also specified, and izé made special adaptations to the fixings to allow them to be used on glass doors for the first time.
Also specified on the project were the 6aK01 door knobs that 6a Architects had originally designed for its Raven Row gallery. With their mix of traditional and contemporary feel, these doorknobs, which have a deliberately rough sandcast texture, are ideal for use at Charterhouse Square, with its well-considered marriage of historic reference and a modern sensibility.